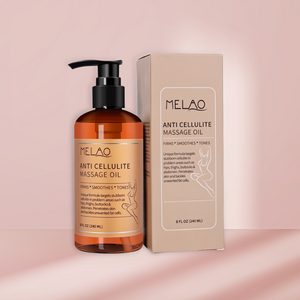 Pay over 4 instalments of $9.99.


Firming Body Oil 240ml is the solution for those seeking to enhance the appearance of their skin, particularly in areas prone to cellulite, such as hips, thighs, buttocks, and abdomen.
The oil is specially blended with pure ingredients formulated to break down persistent fat cells and firm the skin. With consistent use, you may decrease the appearance of cellulite and improve your skin's overall firmness and texture.
Firming Body Oil Benefits
Reduces the appearance of cellulite and stretch marks

Soothes muscle, good for relaxing massage

Tackles unwanted fat cells

Helps to firm the skin
Why You'll Love the Firming Body Oil 240ml
Contains rich and plan extract

Easy to absorb by the skin

Safe for daily use
Patch Test:  To determine whether this serum is suitable for your skin, first, patch-test the product on an unobtrusive area of skin, such as under your chin or behind your ears, and leave for 24 hours.
How to Use
Before use, make sure your skin has been fully cleansed 

Press the pump, then apply a liberal amount of product in the area of concern (waist, hips, legs, buttocks, thigh, abdomen, or arms)

Gently massage the area of concern until the product is absorbed.
Usage frequency
For optimal results, use the Firming Body Oil twice in the morning and night in the area of concern for 8-12 weeks.
What's in the Box
1x Firming Body Oil 240ml
Ingredients: 
Grape seed oil, eucalyptus oil, lemon oil, grapefruit oil.